Table of Contents
Shabdodweep Web Magazine [About Us]
About Us: Welcome to Shabdodweep, a Bengali Web Magazine that provides a stage for writers from all walks of life to share their creative works. Shabdodweep is dedicated to fostering an active network of Bengali authors from all over the world through the promotion of Bengali literature and offering a platform for creative expression. This web magazine started after 1st lockdown in India as a blog website on 7th June 2020.
Our Mission [About Us]
Our goal at Shabdodweep is to commemorate and protect the extensive literary tradition of the Bengali language. Every writer, in our opinion, has a distinctive voice and narrative to tell. We want to provide a welcoming atmosphere where these voices may be heard and valued. We seek to provide a platform that promotes innovation, develops teamwork, and acts as a conduit for cultural exchange among Bengali authors throughout the world.
What We Offer
Publishing Opportunities
Shabdodweep gives authors a platform to display their creative creations, such as poems, stories, articles, and novels. Every written work, in our opinion, has the ability to move, inform, and amuse readers. We hope to inspire writers to share their ideas and make a positive impact on the thriving Bengali literary scene by providing publication chances.
Creative Expression
Shabdodweep respects the value of creative expression and is open to writers from all backgrounds. We believe in offering an inclusive platform where your distinctive viewpoints and experiences may be expressed, whether you are a seasoned author or a rising star. We want to spark readers' imaginations via a wide variety of literary genres and offer a stage for varied storytelling.
Community Building
Shabdodweep is a community of enthusiastic authors who share a love for the Bengali language and literature, not merely a digital magazine. Our authors are encouraged to engage, work together, and support one another. The Shabdodweep community offers writers the chance to interact with other Bengali authors, share ideas, get comments, and create lasting relationships that can improve their writing careers.
Cultural Exchange
Shabdodweep is aware of the Bengali language's widespread use and the writers' varied origins. We value variety and work to foster cross-cultural interaction among Bengali authors from various nations and areas. Shabdodweep aspires to promote understanding, admiration, and respect for the rich cultural fabric that Bengali writers provide to the globe via the common experience of language and literature.
Literary Resources and Inspiration
In addition to serving as a publishing platform, Shabdodweep also serves as a hub for authors to get inspiration and knowledge. For writers looking to improve their craft and broaden their perspectives, we offer tools, writing advice, and author interviews. Our mission is to encourage a supportive atmosphere that fosters the development of literature while assisting writers on their creative journeys.
Join the Shabdodweep Community
We cordially encourage all Bengali authors, wherever they may be in the world, to join the Shabdodweep community and contribute to this thriving literary community. You help us create a platform where voices can be heard, experiences can be shared, and cultural connections can be created by sharing your literary works with us, adding to the rich fabric of Bengali literature.
Shabdodweep welcomes your submissions, whether you have a poetry that touches the heart, a story that transports readers to new worlds, an article that shares deep information, or a novel that grabs the imagination. We respect your uniqueness, viewpoint, and dedication to the art of writing.
Become a member of the Shabdodweep community right now to take part in a digital magazine that supports Bengali literature, fosters creativity, and provides a platform for the fulfillment of your creative aspirations.
Make waves with your words in the wide sea of Bengali literature. Let Shabdodweep serve as the vehicle for spreading your message to readers all over the world.
Shabdodweep Team Members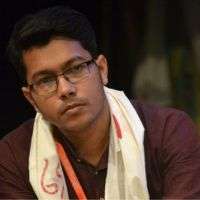 Supam Roy [Editorial Director] [About Him]
He is the founder and editorial director of Shabdodweep Web Magazine and Sabuj Basinda Studio. By profession, he is a Website developer (Freelancer). His interests are in creative writing and painting.
Address of Supam Roy
Sri Krishnapur, Kazipara, Barasat, District – North 24 Parganas, Kolkata – 700124, State – West Bengal [Mobile Number – 8777762599]
---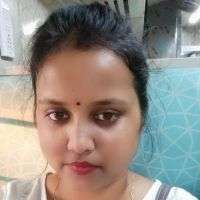 Moumita Dutta [Editor-in-chief] [About Her]
She is a school teacher by profession. Her school is located in Kolkata. She is a proud member of 'Shabdodweep' as well. She loves to dream and is a hardworking lady. Sensitive and stubborn. She is very passionate about writing. She loves to talk, read, and gives life to her recitation. One of her hobbies is gardening. Moumita is very close to nature. Very possessive of her family and surrounding.
Address of Moumita Dutta
Shree Durga Apartment, 38 panpara bye lane, Uttarpara, Hooghly, Pin Code – 712232, State – West Bengal [Mobile Number – 9830118094]
---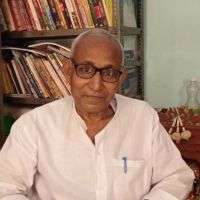 Probodh Kumar Mridha [Managing Editor] [About Him]
He is a retired school teacher. Literature makes his life beautiful. A poem named – 'Village School Master' changed the whole of his life when he first read it in class VIII. From then he had a dream of becoming a village schoolmaster. That dream became true in 1976 and he was appointed as a Bengali Teacher in a village far away from his home. He loves to read and write. Love, respect, friendship, morality, and individuality all make him a strong and empathetic one.
Address of Probodh Kumar Mridha
Vill- Purba Gabberia, PO – Dhosa, Jaynagar, District – South 24 Parganas, Pin Code – 743337, State – West Bengal [Mobile Number – 9836007800]
---
Rules for submitting your contents
We only accept unpublished contents. You can submit your unpublished creative contents like poetry, story, article, and novel through mail. Please click on the below link for the submission rules.
https://www.shabdodweep.co.in/write-for-us-shabdodweep/
We will keep posting more important posts on our website for all of you.
Please follow us, and give us your support and love.

---
Sabuj Basinda (Trending Article) | High Challenger (Motivational Blog)