Table of Contents
Shabdodweep Web Magazine [Contact Us]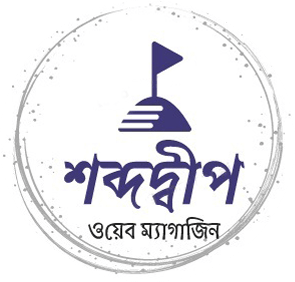 Email id – [email protected]
We are happy to interact with our authors and readers. Please feel free to contact us if you have any inquiries, recommendations, or would want to contribute your writing to Shabdodweep Web Magazine.
Email us at email id [[email protected]] to get in touch with us. Your letter will be quickly reviewed by our committed staff, and any questions or submissions will be addressed.
All Bengali authors worldwide are invited to submit their poems, stories, articles, and novels to us. If you would want to share your writing with our readers, kindly email it to the aforementioned address. Achieve compliance with our criteria, which are outlined on our website, before submitting your work.
With any general inquiries or remarks, please send us an email note. We respect your opinion since it assists us improve the standard of our content and the user experience as a whole.
We are grateful that you are considering Shabdodweep Web Magazine. We value your assistance and anticipate speaking with you soon.
Warm regards,
The Shabdodweep Web Magazine Team
Address –
C/O – Supam Roy
Sri Krishnapur, Kazipara, Barasat, Kolkata – 700124
District – North 24 Parganas
State – West Bengal
---
Sabuj Basinda (Trending Article) | High Challenger (Motivational Blog)