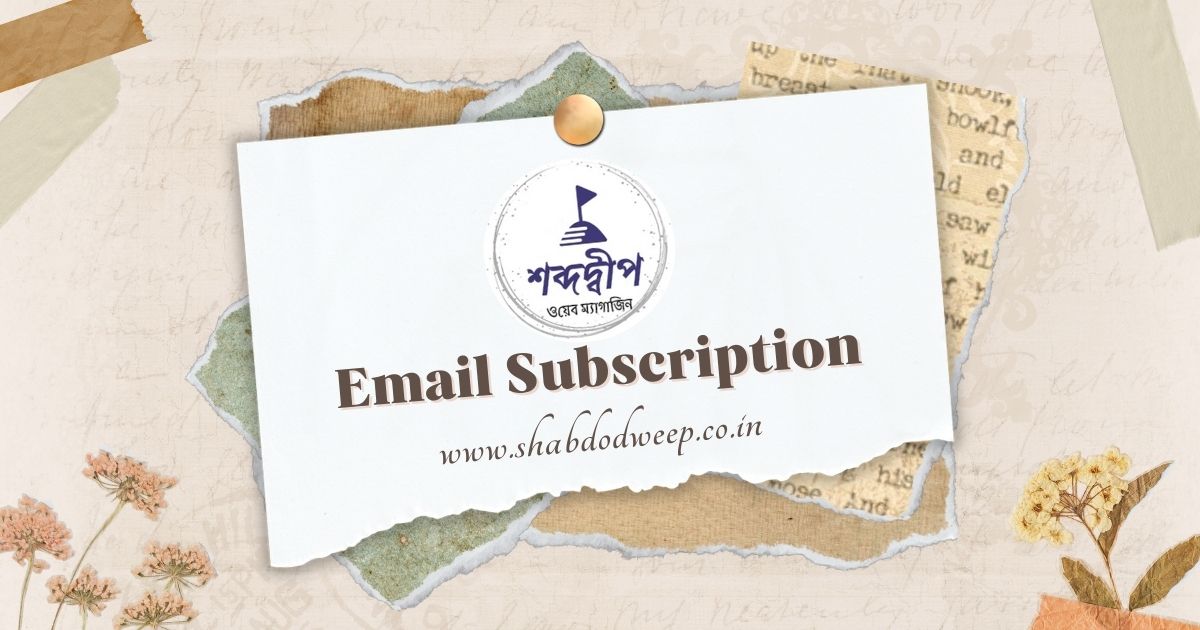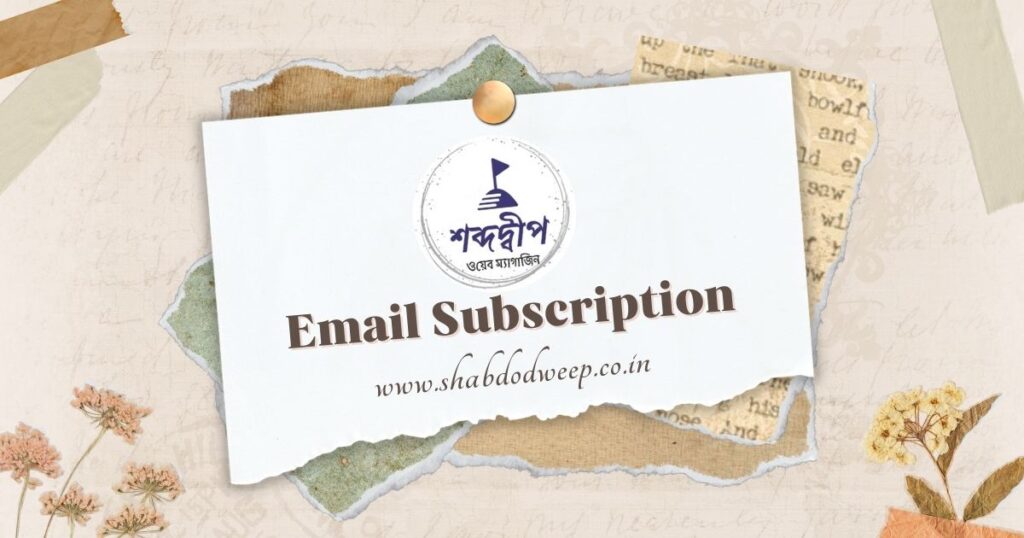 Table of Contents
Shabdodweep Web Magazine [Email Subscription]
Email Subscription: By joining the email list for Shabdodweep Web Magazine, you may stay up to date with the dynamic world of Bengali literature. You will receive timely alerts and updates about our most recent poems, stories, articles, and novels published by gifted Bengali authors from all over the world by subscribing.
It is easy to subscribe. You can be a registered member of our newsletter on our website by entering your email id in the appropriate field. You will receive special material and be among the first to learn about new publications, highlighted authors, literary events, and other news as a subscriber.
Why do you subscribe to Shabdodweep Web Magazine's email list? Here are a few reasons of Email Subscription:
Stay Updated
Get email notifications whenever we release new literary works or have noteworthy announcements to make. Be the first to examine the imaginative faculties of Bengali authors and never pass up the chance to get motivational material.
Diverse Literary Content
Get lost in a vast collection of poems, stories, articles, and novels. Our carefully chosen selection highlights the range and depth of Bengali literature, providing readers with a rich reading experience that suits their own literary preferences.
Support and Connect
By signing up, you join the Shabdodweep community, a group of enthusiastic authors and readers who value the elegance and force of the Bengali language. Participate in debates, get in touch with other readers, and add to the dynamic literary ecology we've built.
Join our expanding group of Bengali literary enthusiasts by joining the email list for Shabdodweep Web Magazine. Don't pass up the exciting realm of Bengali literature. Join now to begin your journey of literary inspiration and adventure.
---
Sabuj Basinda (Trending Article) | High Challenger (Motivational Blog)